The phase diagram of Iron – Carbon:
Consider a 94 wt% Fe – 6 wt% C steel
at a temperature just below the eutectic point
shown in the Figure 9.24
for this problem.
(a)
Determine the compositions of cementite and austenite.
(b)
Determine the amount of cementite (in grams) that forms in 200g of steel.
(c)
Determine the amount of lamellar structure and pro-eutectic austenite in the 200g.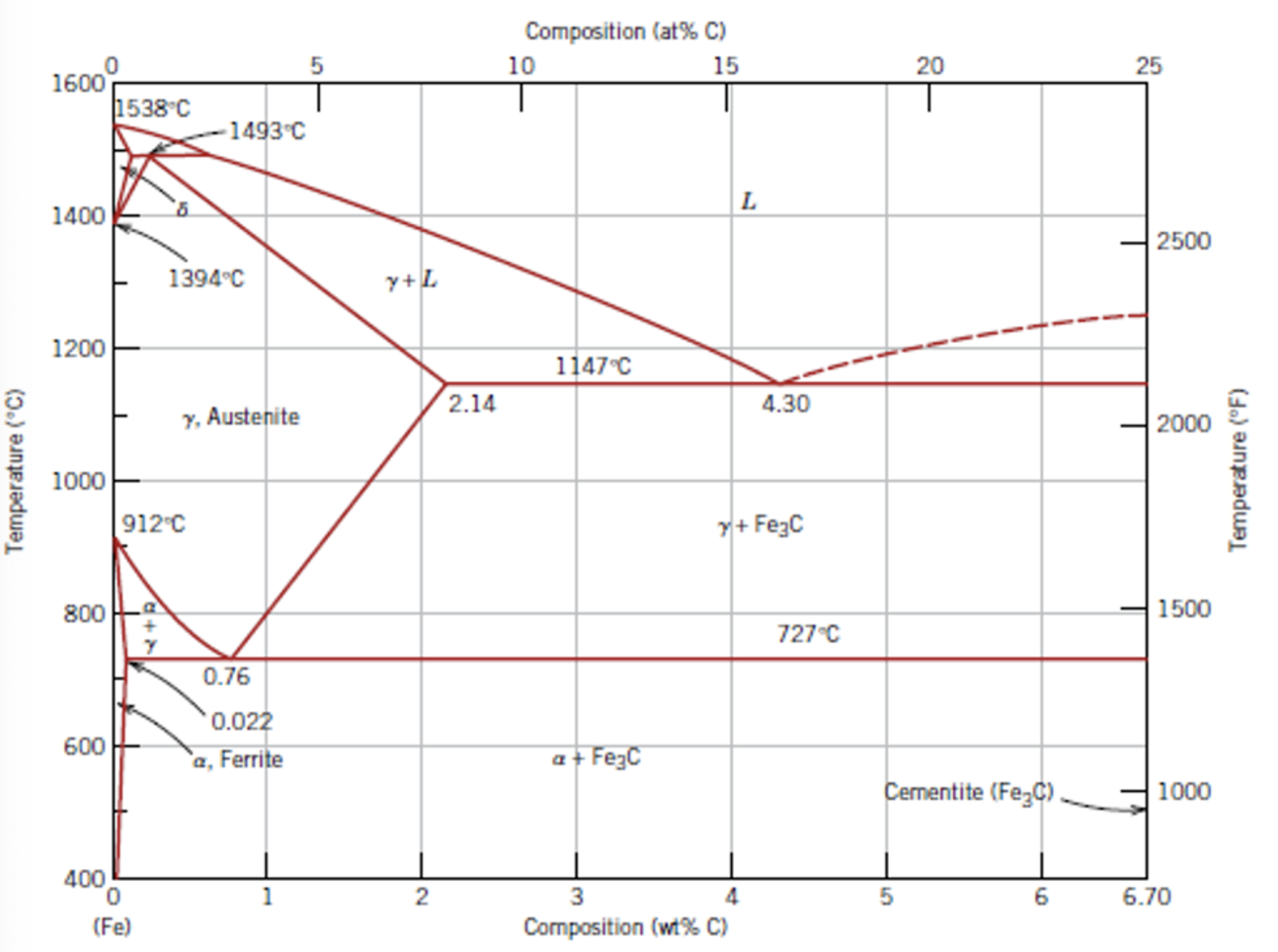 In: Mechanical Engineering