The air drag force equation has two parts

where

where y is the height
and

where v is the velocity.
At first when the rocket is launched, the velocity of the rocket increases because of the thrust and the height, y is still small
Therefore the air drag force increases because of the term

After the rocket has reached considerable height, the term

dominates and this term decreases as y increases. Hence the drag force decreases at greater height.
The drag force's schematic graph (F vs y ) looks as follows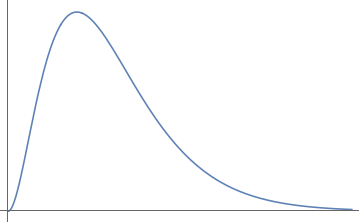 where the increase in F in the first part is due to the term

and the decrease in F in the later part is due to the term

---