Excretory System of Humans
The excretory system in humans includes
a pair of kidneys,
a pair of ureters,
a urinary bladder and
urethra.
It produces urine as a waste product. Kidneys
Paired kidneys are the main excretory organs of the body.
They are basically the filtration units of the human body.
Each kidney is made up many tiny filtration units called nephrons.
Kidneys perform crucial functions like:
Filtering waste materials, medications, and toxic substances from the blood.
Regulation of osmolarity i.e. fluid balance of the body.
Regulation of ion concentration in the body.
Regulation of pH.
Regulation of extracellular fluid volume.
Secreting hormones that help produce red blood cells, promote bone health, and regulate blood pressure
Nephron
Nephrons are the structural and functional unit of kidney.
Each kidney has millions of nephrons and it forms the basic structural and functional unit of the kidney.
Each nephron has two parts: Malpighian body and renal tubule.
Malpighian body is made up of cup-like structure called Bowman's capsule which encloses a bunch of capillaries called glomerulus.
They together filter waste materials along with many useful substances.
Renal tubule has regions called proximal convoluted tubule, Loop of Henle and distal convoluted tubule.
These regions absorb back useful substances into the blood and also filter remaining waste substances.
The output from nephrons is called urine.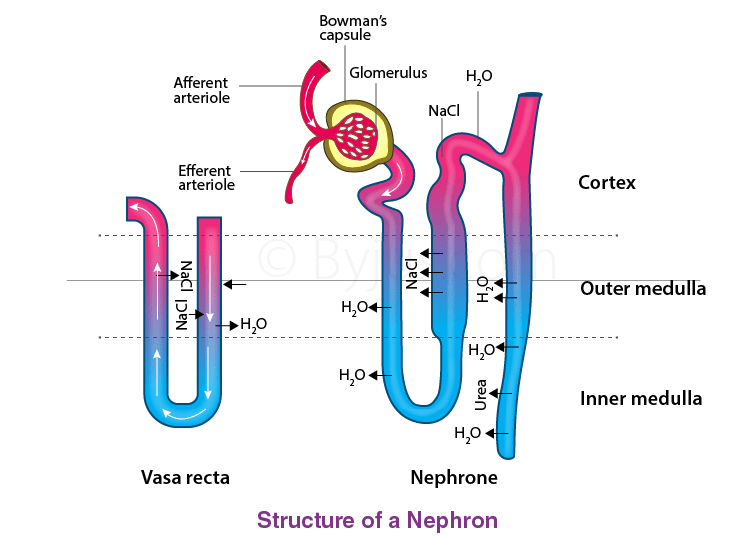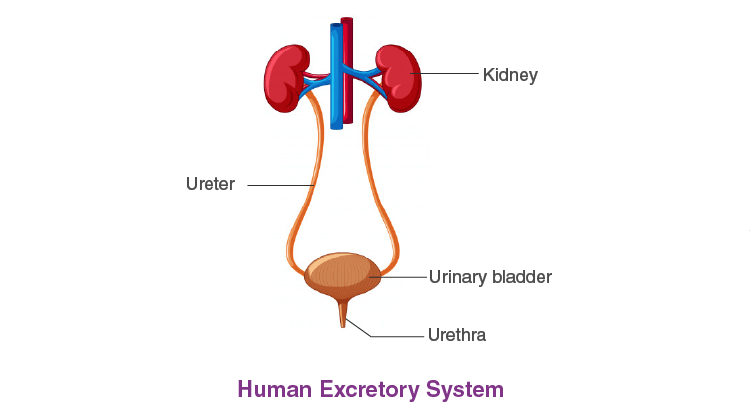 ---
It produces urine as a waste product.