The ratio of the regression coefficient to its standard error is called t- statistics . As from the formulae for calculating t value we can directly find that it is the ratio of regression coefficient mean1- mean2 to standard error.
In next question to obtain a prediction interval we first plough the regression equation and then predict the range.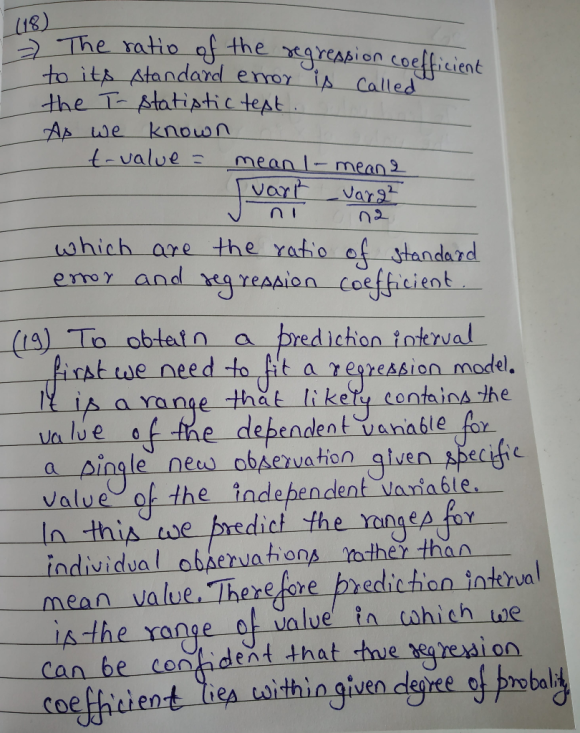 To calculate the value of Y from the regression equation we need to substitute the value of x=0 in the regression equation.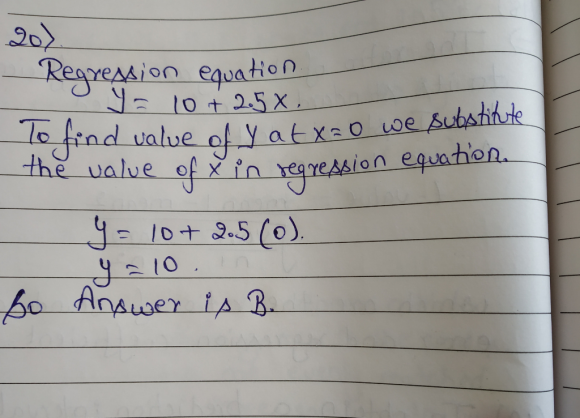 ---